Suggested Reading
There are many books that focus on the conservation of natural areas and contain interesting and entertaining descriptions of the natural world. Here are some that we particularly like. See below for a list of periodicals that contain articles on conservation that are science-based but written for the non-scientist.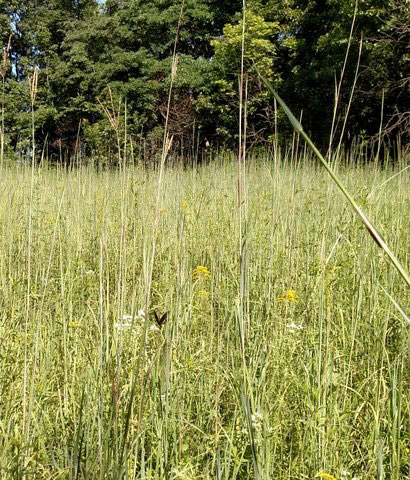 Douglas Tallamy, Nature's Best Hope: A New Approach to Conservation
Peter Wadhams, A Farewell to Ice
Lewis Dartnell, Origins: How Earth's History Shaped Human History
Raymond Wiggers, Geology Underfoot in Illinois
Bill McKibben, Falter: Has the Human Game Begun to Play Itself Out?
Richard M. Ketchum, The Secret Life of the Forest
Florence Williams, Why Nature Makes Us Happier, Healthier and More Creative
Michael L. Jeffords and Susan L. Post, Curious Encounters with the Natural World
Michael Jeffords and Susan Post, Exploring Nature in Illinois
Peter Wohlleben, The Hidden Life of Trees
E.C. Pielou, After the Ice Age. The Return of Life in Glaciated North America
John E. Schwegman, The Natural History of Illinois
Joe McFarland and Gregory M. Muller, Edible Wild Mushrooms of Illinois and Surrounding States

Scott D. Sampson, How to Raise a Wild Child
Tony Johnston, Winter is Coming
Richard Louv, Last Child in the Woods. Saving Our Children from Nature-Deficit Disorder
Aldo Leopold, A Sand County Almanac
Edward O. Wilson, The Diversity of Life
Edward O. Wilson, The Social Conquest of Earth
Rachel Carson, Silent Spring
David George Haskell, The Forest Unseen. A Year's Watch in Nature
John Madson, Where the Sky Began, Land of the Tallgrass Prairie
Jonathan Silvertown, Demons in Eden
May R. Berenbaum, Bugs in the System
Eric Higgs, Nature by Design. People, Natural Process and Ecological Restoration
William E. McClain, Illinois Prairie: Past and Future. A Restoration Guide
Stephen Packard and Cornelia F. Mutel (Eds.), The Tallgrass Restoration Handbook
Archie Carr, The Windward Road
Don Kurz, Illinois Wildflowers
Gerald Durrell, A Practical Guide for the Amateur Naturalist

D.W. Yalden and P.A. Morris, The Lives of Bats
Judy Pelikan, The Music of Wild Birds
Lyanda Lynn Haupt, Rare Encounters with Ordinary Birds
William E. Conner, Tiger Moths and Woolly Bears
Matthew Shepherd et al., Pollinator Conservation Handbook
Illinois Department of Natural Resources, Creating Habitats and Homes for Illinois Wildlife
Mark W. Moffett, Adventures Among Ants
Doug Ladd, Tallgrass Prairie Wildflowers
Shirley Shirley, Restoring the Tallgrass Prairie
Edward Abbey, Desert Solitaire. A Season in the Wilderness
Jaquetta Hawkes, A Land
John Hay (Ed.), The Great House of Birds. Classic Writings About Birds
Sally Carrighar, Wild Heritage
Joe C. Truett and Daniel W. Lay, Land of Bears and Honey. A Natural History of East Texas
Stephen Jay Gould, Ever Since Darwin

Stephen Jay Gould, The Panda's Thumb
Stephen Jay Gould, Eight Little Piggies
Nico Tinbergen, Curious Naturalists
Douglas W, Tallamy, Bringing Nature Home. How You Can Sustain Wildlife with Native Plants
Euell Gibbons, Stalking the Wild Asperagus
Periodicals that Contain Articles on Conservation that are Science-Based but Written for the Non-Scientist
Nature
Cool Green Science
Erigenia
Entomology Today
Global Change Biology
Restoration Ecology
Bioscience
Illinois Steward
American Journal of Botany
Gatherings
Wings